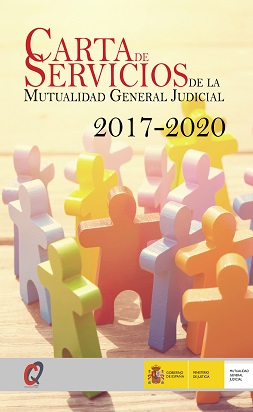 The legal basis on which supports the Mutuality is constituted by the Royal Legislative Decree 3/2000 of 23 June, which approves the consolidated text of existing legal provisions on the Social security schemes of staff at the service of the administration of justice, and its regulations approved by Royal Decree 1026/2011, 15 July.
This LETTER OF SERVICES aims to inform the mutualists and beneficiaries on what is the General Mutuality Judicial, benefits that attaches, its services, commitments of quality in its benefits, as well as the rights they have in relation to these services and benefits.
Since its birth, the mutual Judicial General had as the fundamental premise mutualist care, the continuous improvement of the same and the structuring of a regime benefits in accordance with current legislation. The suggestions we arrive on the various aspects of running the agency in all aspects will serve to improve the quality of services and correct the possible defects existing.