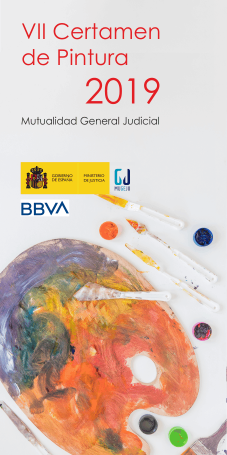 The past 16 october ended the works to participate in the VII Contest of Painting. Have received a total of 38 works that will be exposed between on 28 october to 21 november 2019, from 09:00 to 14:00 in the boardroom for central services of the society in General street Marqués del Duero, 7 28001 Madrid.
The jury for the elect will consist of:
President
Concepción Sáez Rodríguez, manager of the Mutuality Judicial General
Members
Agustín González, painter Salvador
Carlos Wall Aguado, painter
Fernando Arnal Rubio, representative of the BBVA
Juan Carlos Jiménez Pérez, representative of the BBVA
Secretary
Ernesto Stick Pérez, The Secretary-General of MUGEJU
The awards ceremony will take place on on 21 november 2019 to 17:30 .