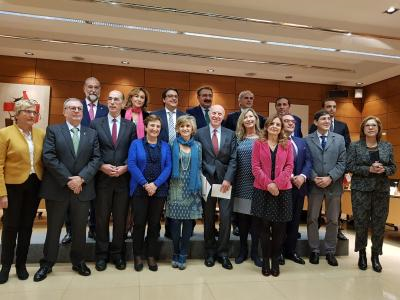 Some 345,000 staff on secondment to the three mutual societies of the General state administration (AGE), residing in the different autonomous communities, Ceuta and Melilla, have chosen to receive health care by public media, will be integrated into the information systems of autonomous electronic prescription.
It has adopted the Interterritorial Council of the national health system, meeting on thursday, 15 november in the ministry of health, and reflecting all the autonomous communities together to Ceuta and Melilla. The decision is an important step in the draft electronic prescription driven by the Mutuality of civilian staff of the state (MUFACE), and whose aim is to its full implementation, in both the public and private sectors, along 2019 and 2020.
Thus, the Interterritorial Council equates mutual MUFACE MUGEJU ISFAS, and with the rest of beneficiaries of public health in each community and is an improvement of quality assistance and the acceleration of time in consultation. It will also reduce significantly the journey to the health centre, especially in cases of chronic treatments.