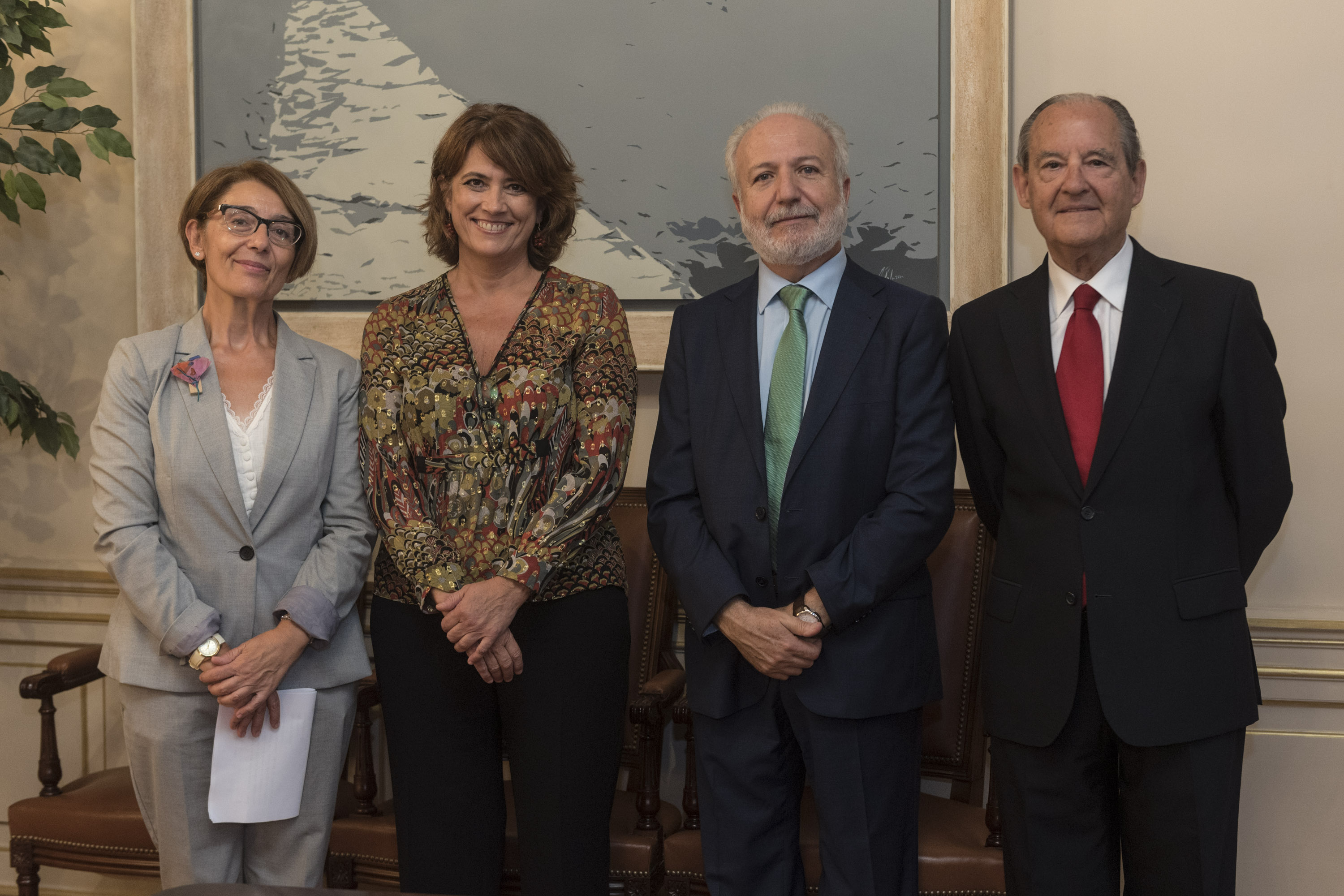 The minister of justice, Dolores Delgado, secretary of state, Manuel Jesus Dolz and the president of the General assembly of MUGEJU Benigno Varela, escorted on 3 september to Design Sáenz in his inauguration as manager of the General Mutuality. Start a new phase that will seek to enhance the care offered to their MUGEJU mutual strategy, because this will contribute to improving the public service that the administration of justice pays to citizenship.
Concepción Sáez rodriguez was bachelor of law and graduate in criminology at the Universidad Complutense de Madrid in 1980 ll.b., family and lawyer in ICAM, until 1984.
After the passage as opposed to the body of counsel for the administration of justice in 1989, has served in various judicial destinations, in particular, in the courts of first instance and investigation of Almansa (Albacete), Pulsing Centre (Madrid), Santa Coloma de Gramanet (Barcelona), and, in the Madrid-capital judge of criminal court no. 20, no. 1 and Contencioso-Administrativo investigation no. 37.
It has also played – from 2007 to 2008 - the post of adviser to the legal studies centre.
Since may 2011 and to present day, came as adviser to the management of the society in General, compatibilizando, since december 2013, with that of a member of the board Of the judiciary.