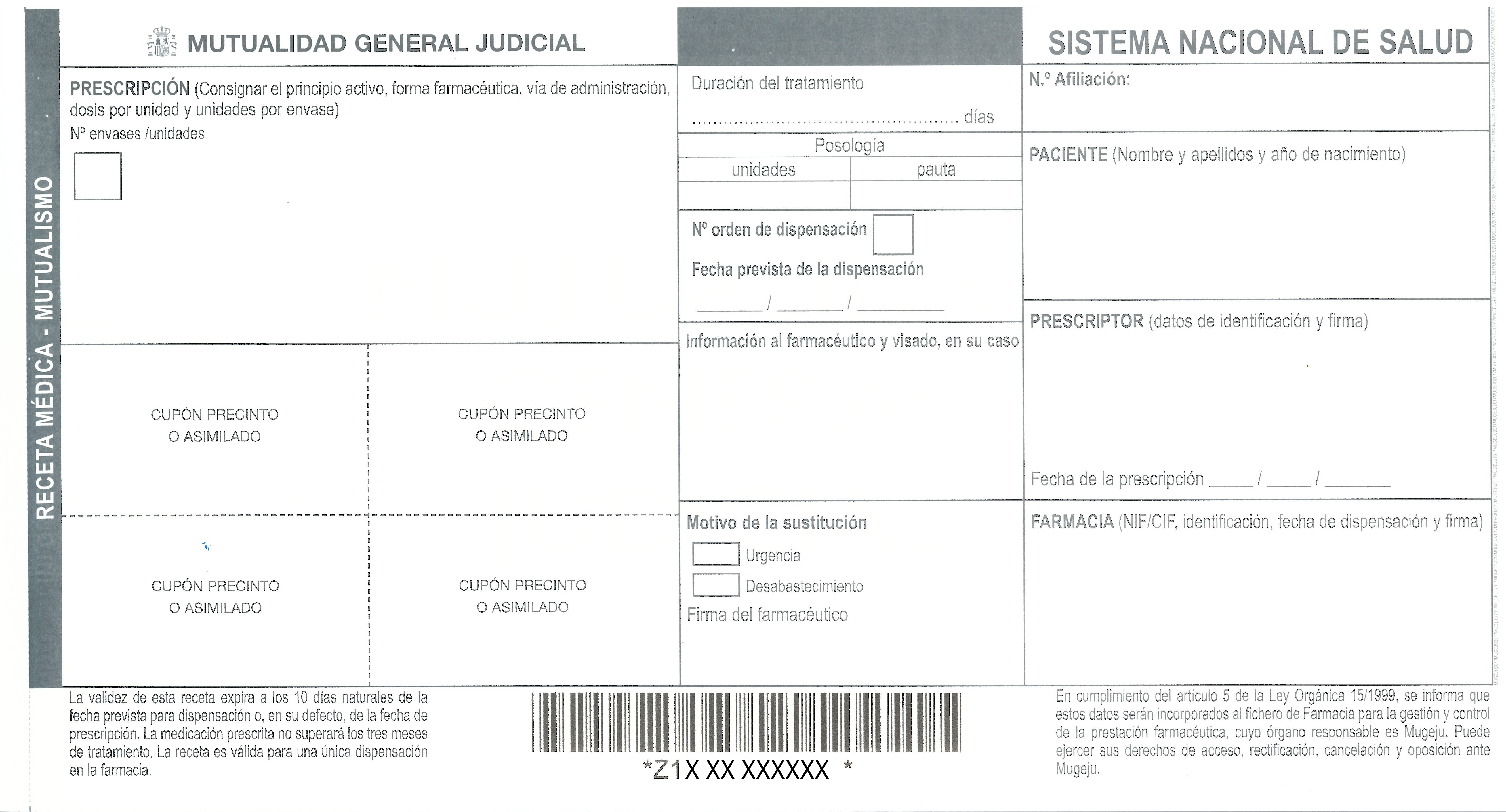 It is recalled that the mutual from 21 january 2013 the prescriptions of MUGEJU have adopted the format of the model that is attached, in implementation of the royal decree 1718/2010, of 17 december on prescription and dispensing Orders.
El modelo vigente de receta de MUGEJU se distingue porque el número identificativo va precedido por la letter Z .
It is not valid any other format, so the mutualist possessing old recipes of services, must cease the use of them and destroying them. The recipes with old format are not accepted in the pharmacy .
In addition, delegations are reminded that the vouchers MUGEJU recipes can be requested through the Electronic , por correo o fax, cumplimentando el impreso correspondiente o personalmente en la Delegación provincial o en los Servicios Centrales de MUGEJU.
Click here to see full size.