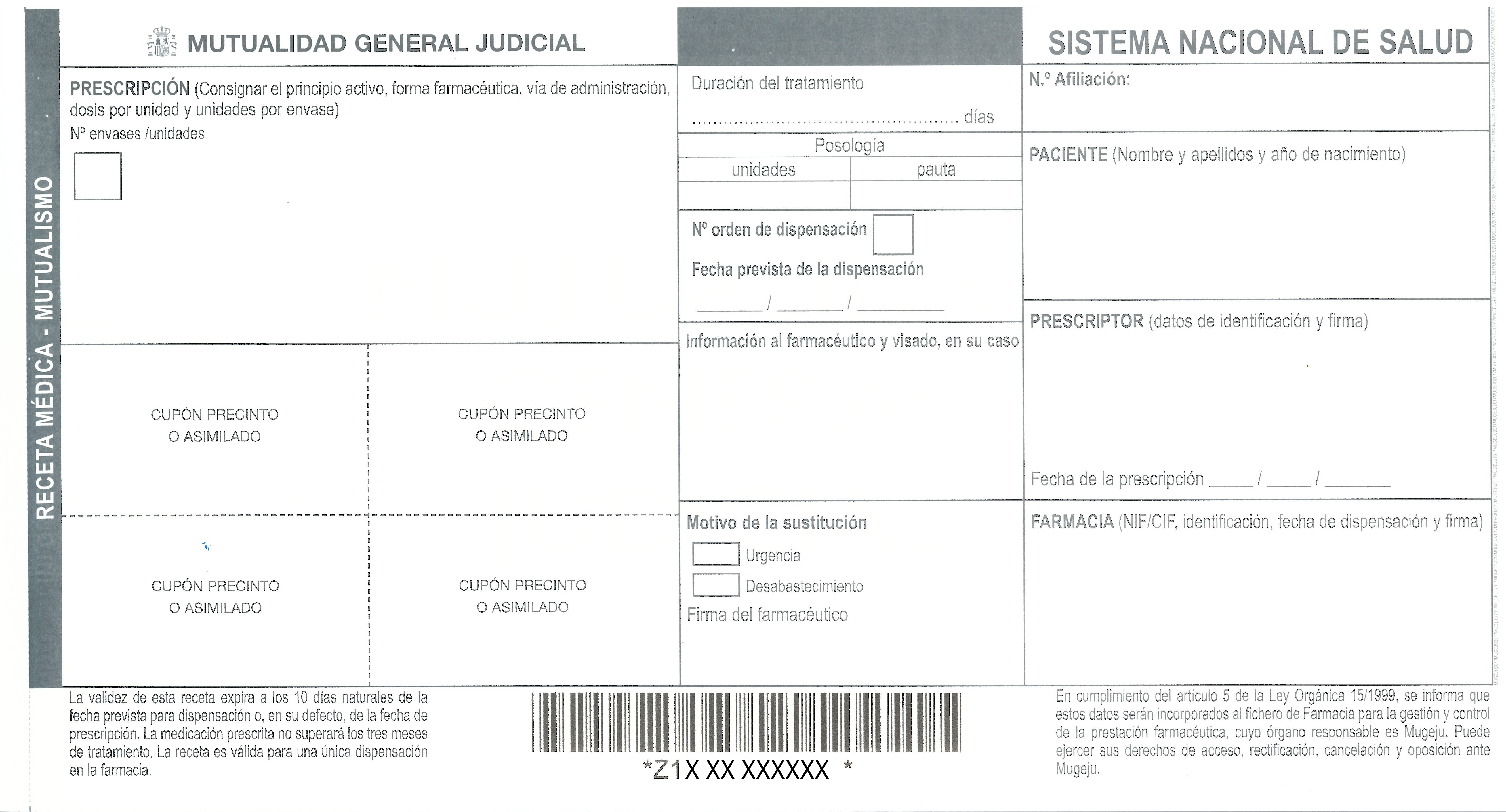 Se recuerda a los mutualistas que desde el 21 de enero de 2013 las recetas médicas de MUGEJU han adoptado el formato del modelo que se adjunta, en aplicación del Real Decreto 1718/2010, de 17 de diciembre sobre receta médica y órdenes de dispensación.
The current model of MUGEJU recipe distinguishes because the identification number is preceded by the letter Z .
Is not valid any other prescription format, so the social activism in their possession old checkbooks of recipes, should refrain from making use of the same and proceed to its destruction. Las recetas con formato antiguo no son aceptadas en las oficinas de farmacia .
It recalls that the books MUGEJU recipes can be requested through the Electronic Site , por correo o fax, cumplimentando el impreso correspondiente o personalmente en la Delegación provincial o en los Servicios Centrales de MUGEJU.
Click here to see the enlarged image.