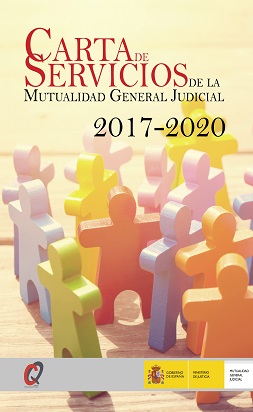 El soporte jurídico sobre el que se apoya la Mutualidad esta constituido por el Real Decreto Legislativo 3/2000, de 23 de junio, por el que se aprueba el Texto Refundido de las disposiciones legales vigentes sobre el régimen especial de Seguridad Social del personal al Servicio de la Administración de Justicia, y su Reglamento aprobado por Real Decreto 1026/2011, de 15 de julio.
This LETTER OF SERVICES aims to inform the mutualists and beneficiaries on what is the General Mutuality Judicial, benefits that attaches, its services, commitments of quality in its benefits, as well as the rights they have in relation to these services and benefits.
Since its birth, the mutual Judicial General had as the fundamental premise mutualist care, the continuous improvement of the same and the structuring of a regime benefits in accordance with current legislation. The suggestions we arrive on the various aspects of running the agency in all aspects will serve to improve the quality of services and correct the possible defects existing.