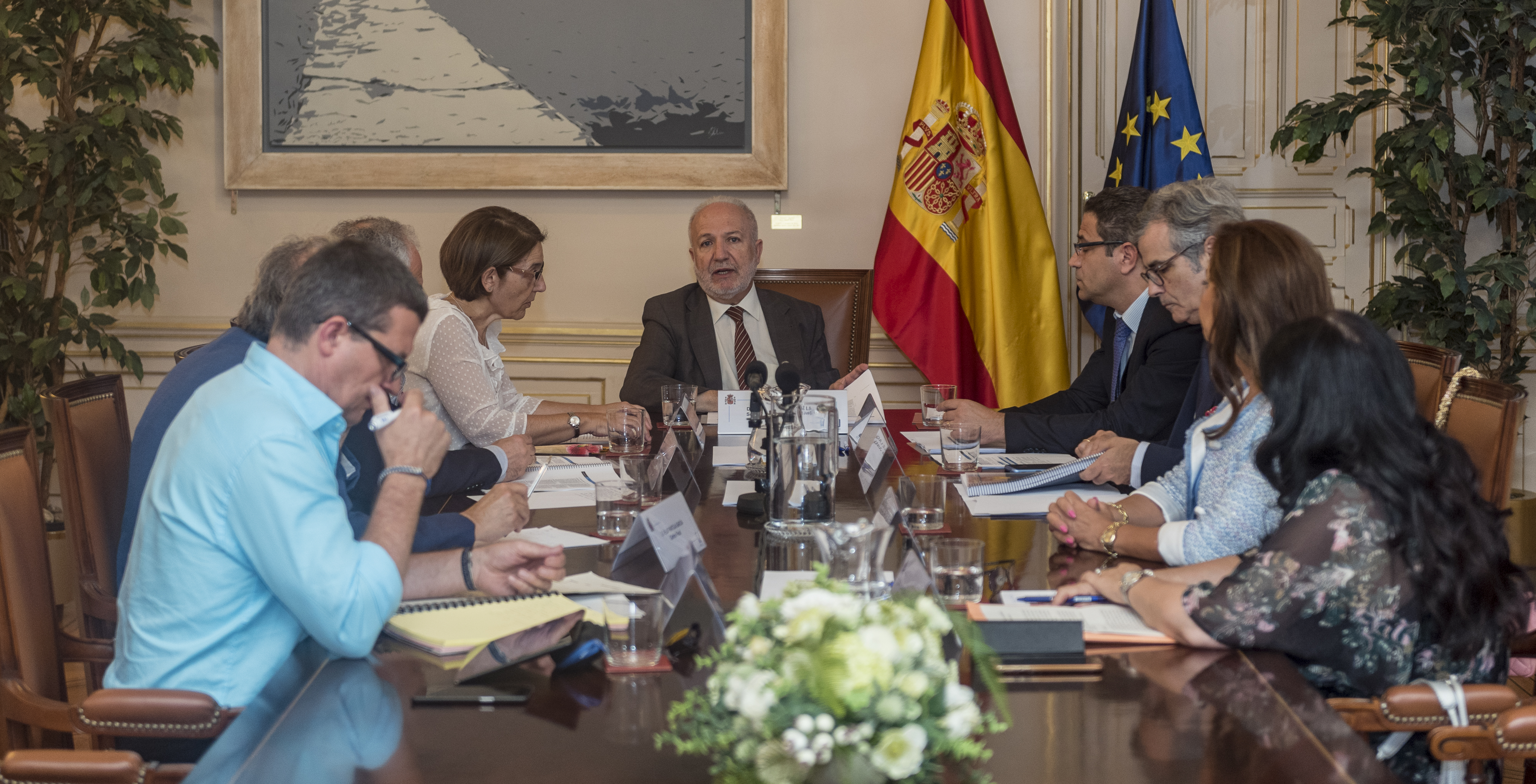 En el día de hoy, 3 de julio de 2019, convocada por su Presidente, el Secretario de Estado de Justicia don Manuel-Jesús Dolz Lago, se ha reunido la Comisión Rectora de la Mutualidad General Judicial (MUGEJU) en la sede de sus Servicios Centrales, en cumplimiento de las previsiones establecidas en el art. 5.1.a) y h) del Real Decreto 96/2019, de 1 de marzo, de reordenación y actualización de la estructura orgánica de la Mutualidad General Judicial.
The meeting had been attended the committee members don Juan Martínez Leading Moya, representing the General Council of the judiciary; don Félix Pantoja García, representing the prosecutor, don Antonio Old Llorente, secretary General of the administration of justice; and members of the General council of the MUGEJU, its chairman, Ana María Orellana Cano, don Jaime Ospina D. 4290 Fernández Eduardo, and dona Pillar Stephanie Grenadiers Sebastian. Have appeared also the Manager of the MUGEJU, Doña Conception Sáez Rodríguez and the secretary-General of the agency, in functions of Secretary of the Lead Committee, don Ernesto Stick Pérez.
The chairman of the committee has grateful to all those present their assistance and kicking off the meeting, according to the agenda of the call, the Lead Committee has approved the record of the previous meeting, held on 24 April. Also, after a previous discussion of its contents, are has unanimously approved the annual report of the body and has been designated to delegates Of provincial MUGEJU proposed by the Manager.