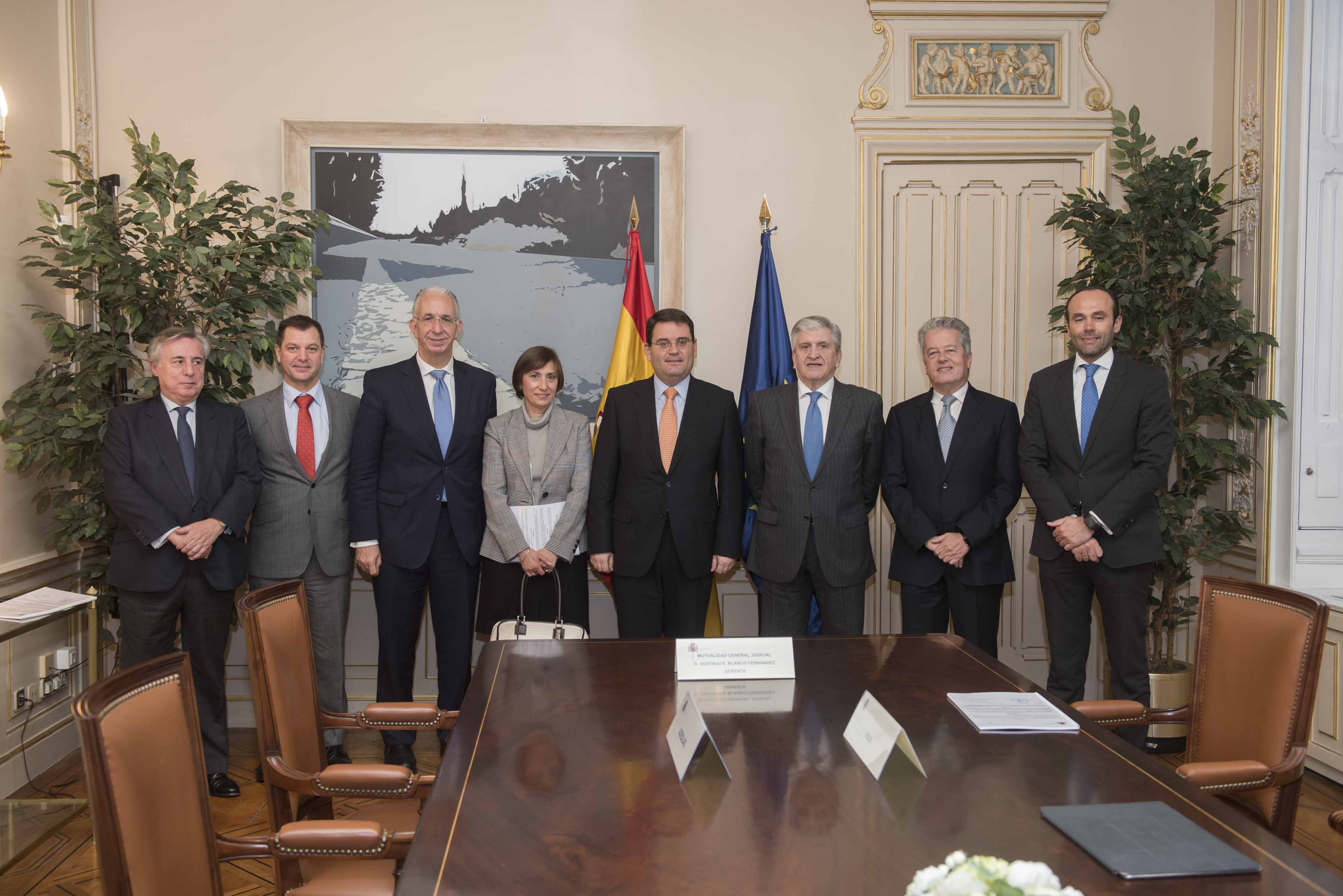 El gerente de la Mutualidad General Judicial (MUGEJU), Gustavo Blanco, ha firmado hoy el concierto para 2018 con las aseguradoras prestadoras del servicio de asistencia sanitaria a sus mutualistas.
The agreement has been signed with the six entities of private insurance that are currently (Asisa, Caser, DKV, Mapfre, Sanitas and SegurCaixa Adeslas) in addition to Health Mutual New medical service (MUSE) that they go for the first time, which extends the choices of social activism.
From 1 January 2018 and throughout the month, and its beneficiaries mutualists choosing healthcare between these seven insurers, public health services managed by the Autonomous Communities or INGESA in Ceuta and Melilla.
This underscores the effort made since the justice ministry for the maintenance and improvement of healthcare concluded by MUGEJU, since the incorporation of a new entity comes to strengthen the judicial mutualisme model and means the consolidation of the widest assistance offer in favor of collective. Currently, more than 83% of the mutualists chooses to receive healthcare by concerted entities, which shows their satisfaction with services provided by these entities.
The new concert, whose length is a year with the possibility of extension, includes a rise of 5% of premiums to satisfy these entities for each age group, incorporates new aimed at strengthening the service to beneficiaries of MUGEJU as are greater flexibility to change of entity outside the regular session, improvements associated with the assistance in solitary hospitalization, expansion of dental care for patients with cancer processes, as well as other technical needs including the inclusion of a complete regulation of healthcare in other countries of the European Union. Also, are checked services derived from the National health system and strengthening primary health care in the detection of gender violence and particularly vulnerable groups such as the elderly or chronically ill.